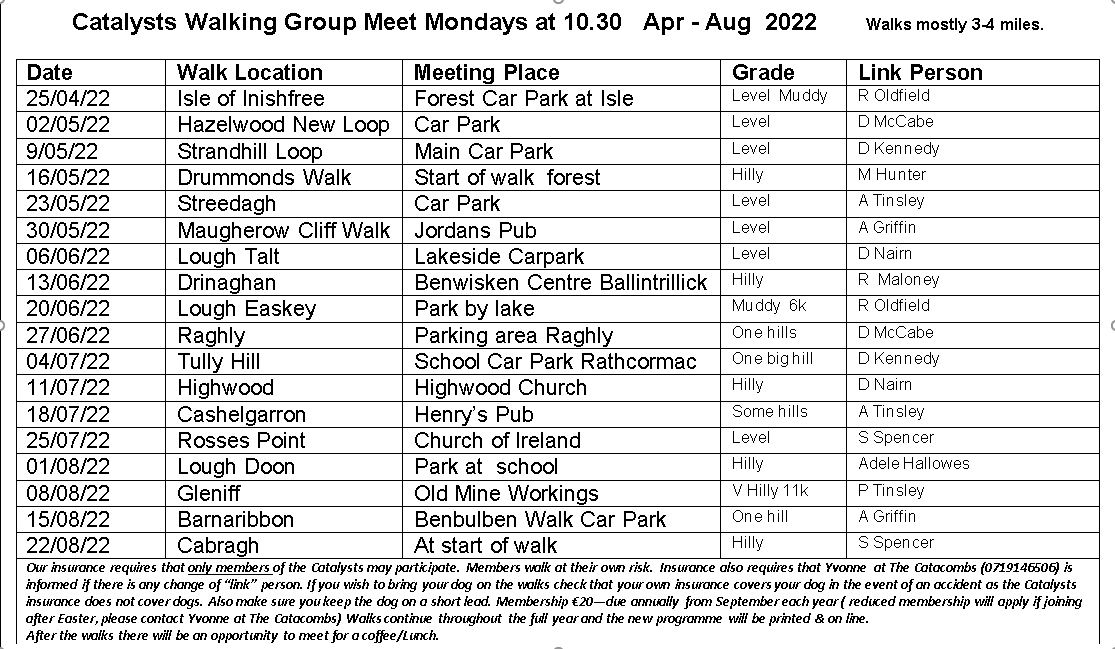 Welcome to the September to December 2021 Catalysts Monday Walks Programme.
To keep us all as safe as possible, please remember to follow the long standing Covid-19 Protocols.
Looking forward to seeing you out on a Monday morning.
(Our walks are mostly 3 – 4 miles in length)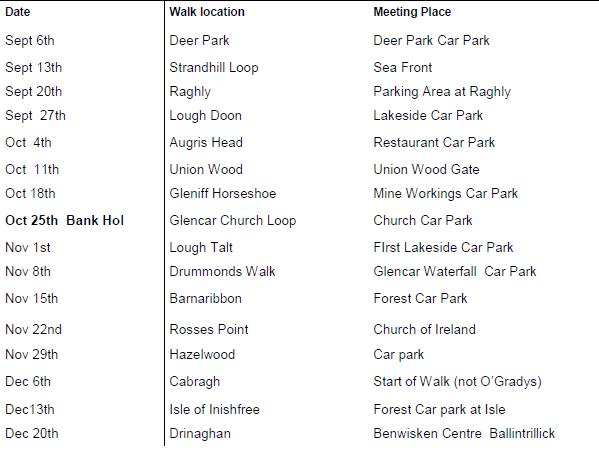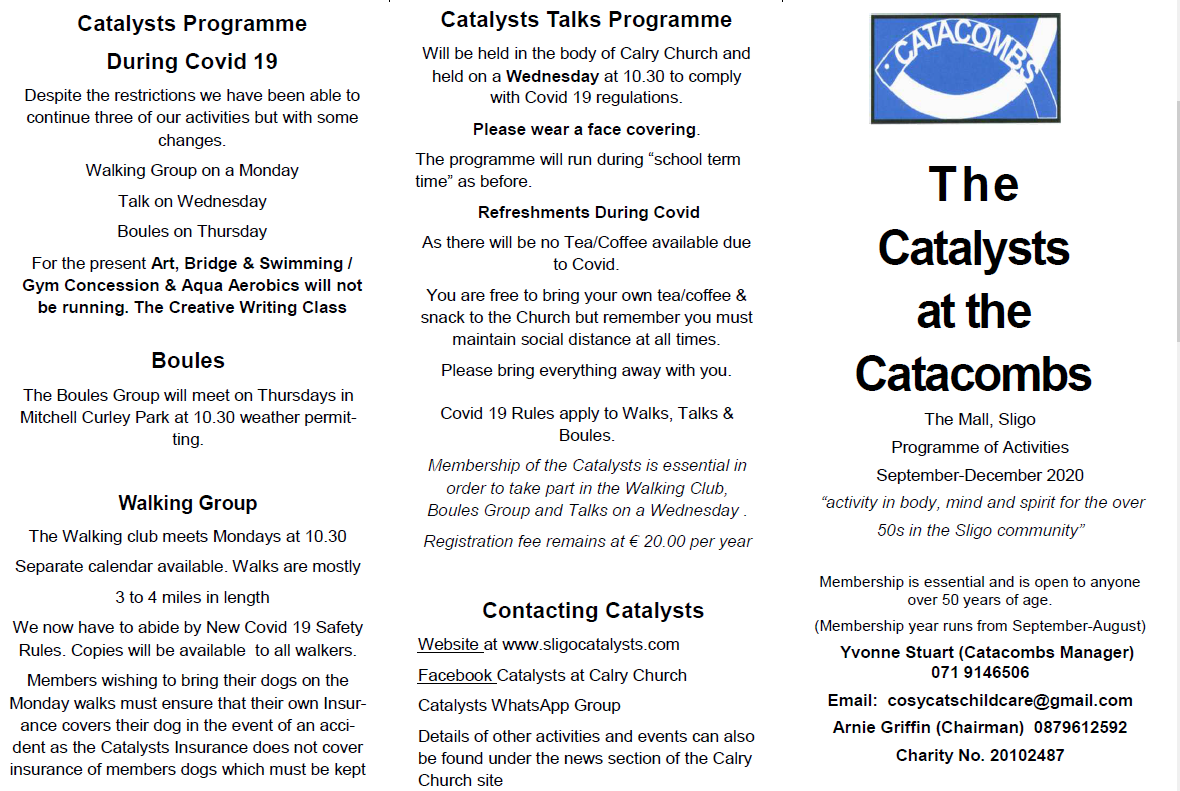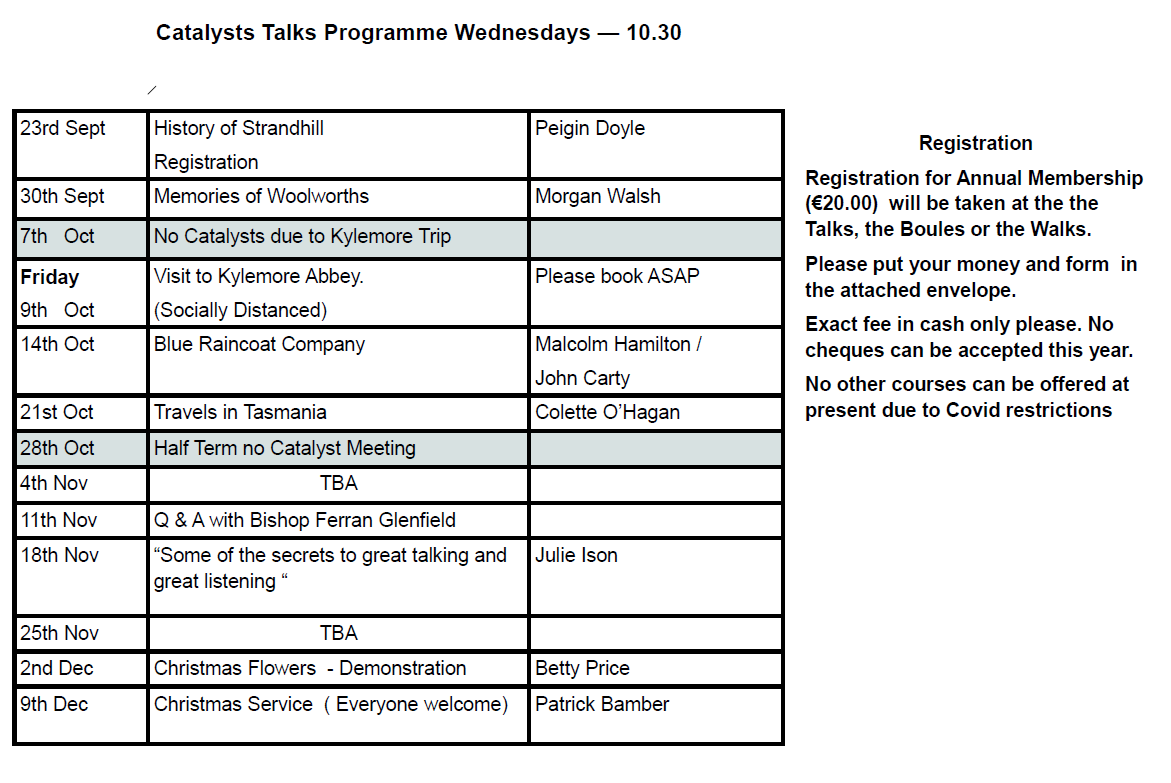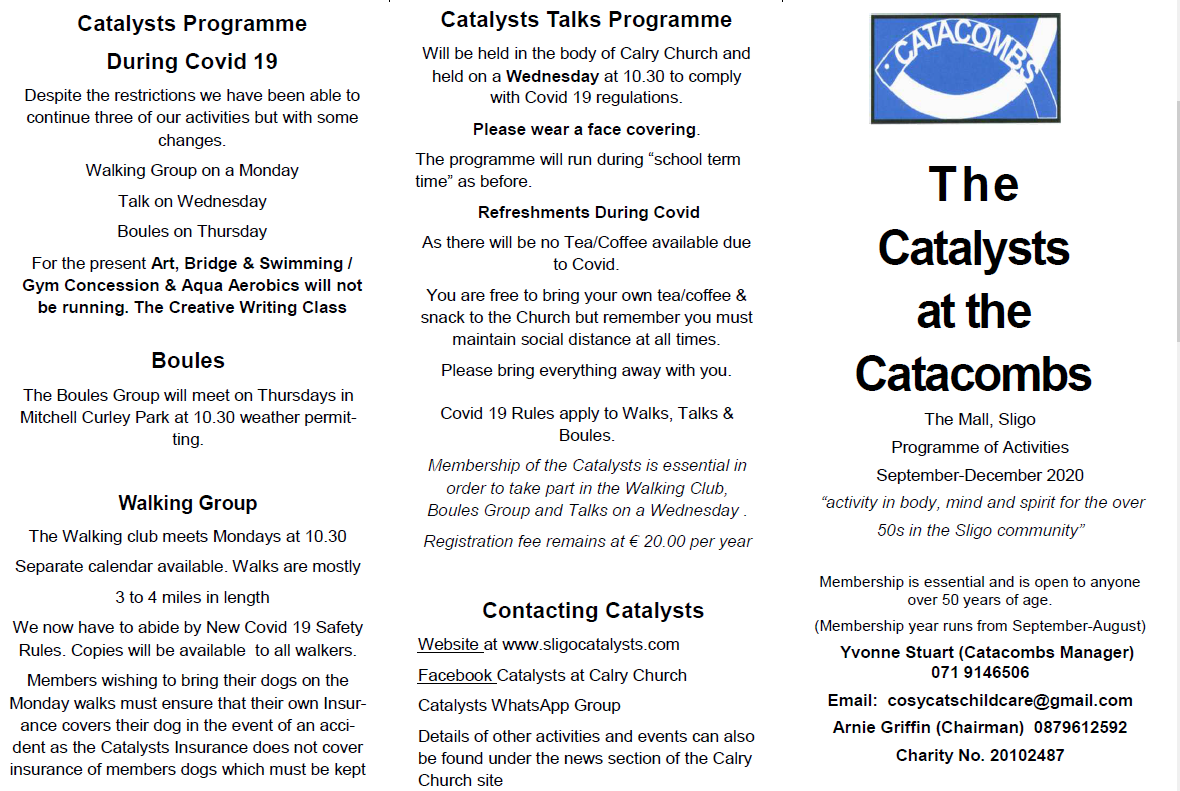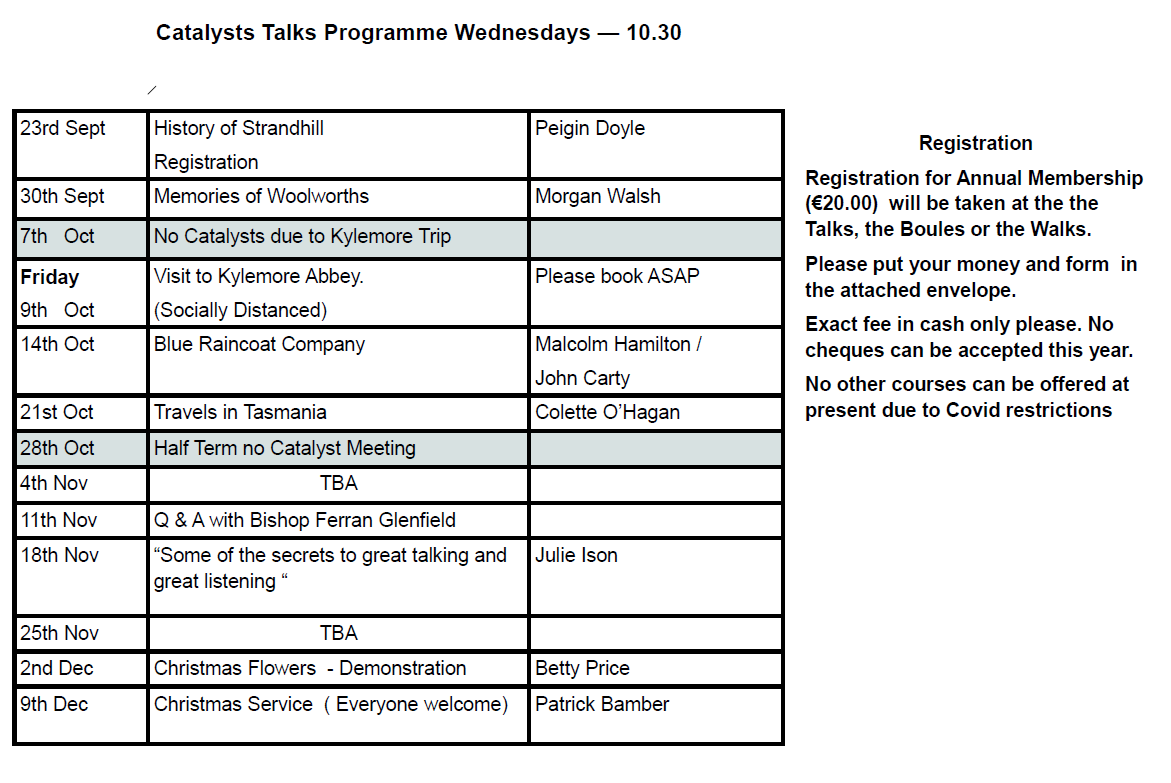 DATES FOR YOUR DIARY – IMPORTANT CHANGES TO THE MONDAY WALKS PROGRAMME. Since the Level Three restrictions have come in (and the awkward roadworks on the N4), we need to make some changes to our Monday Walks Programme. The walk at the Isle of Inishfree will go ahead as planned on Monday 19th October. The walk on Monday 26th October will change to the new Aughris Head Walk. Please meet in the Beach Bar Car Park. On Monday 2nd November our walk will change to St Angela's walk. Please meet at start of walk in parking area. The last two walks on the current programme remain the same – Monday 9th November – Maugherow Church Monday 16th November – Cashelgarran. The walk leaders will remain the same. Looking forward to seeing you if you're ready to blow the cobwebs away on a Monday morning!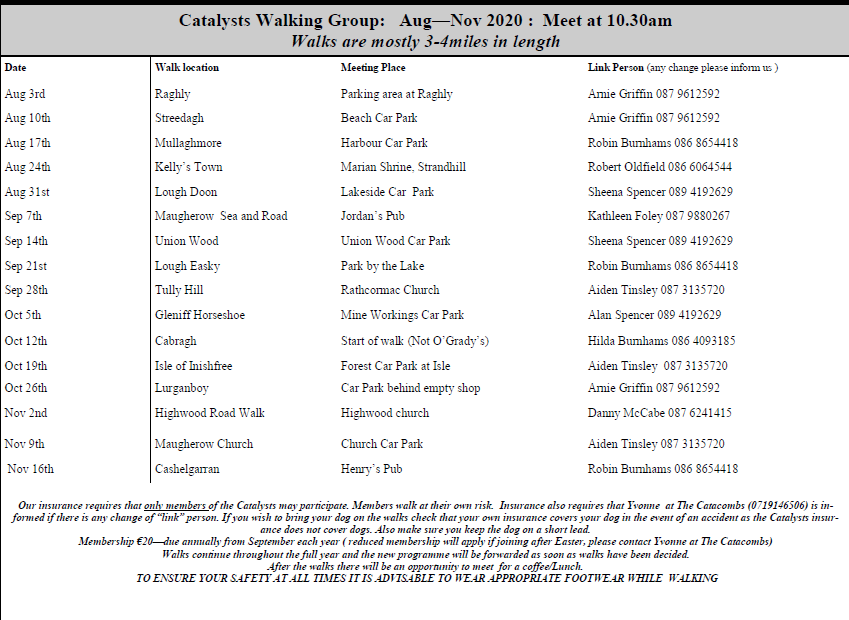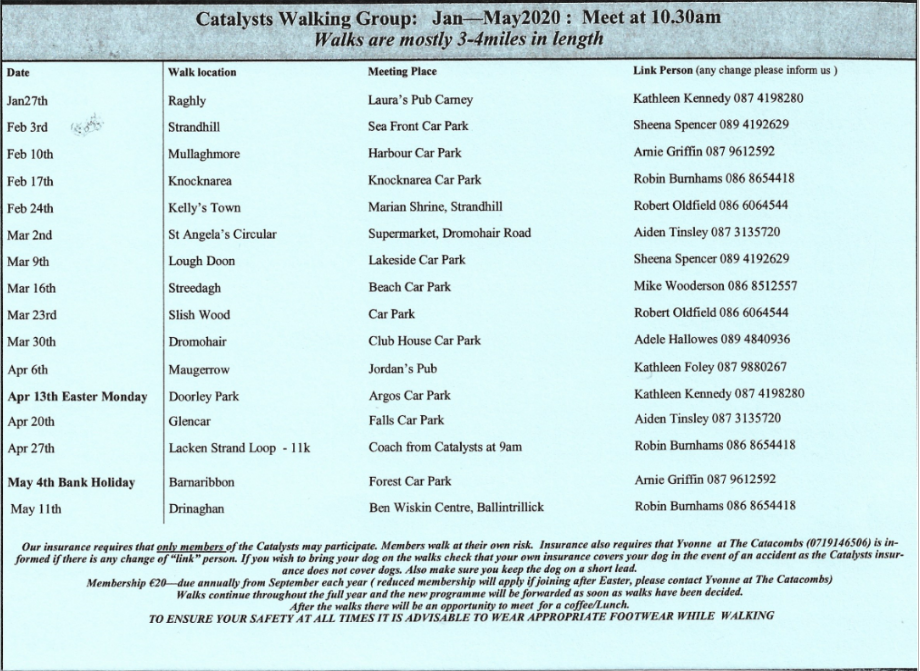 The January – April 2020 Brochure is now available, both here, on the Catalysts Facebook Page and you can collect a paper copy from Calry Church if you're in the area.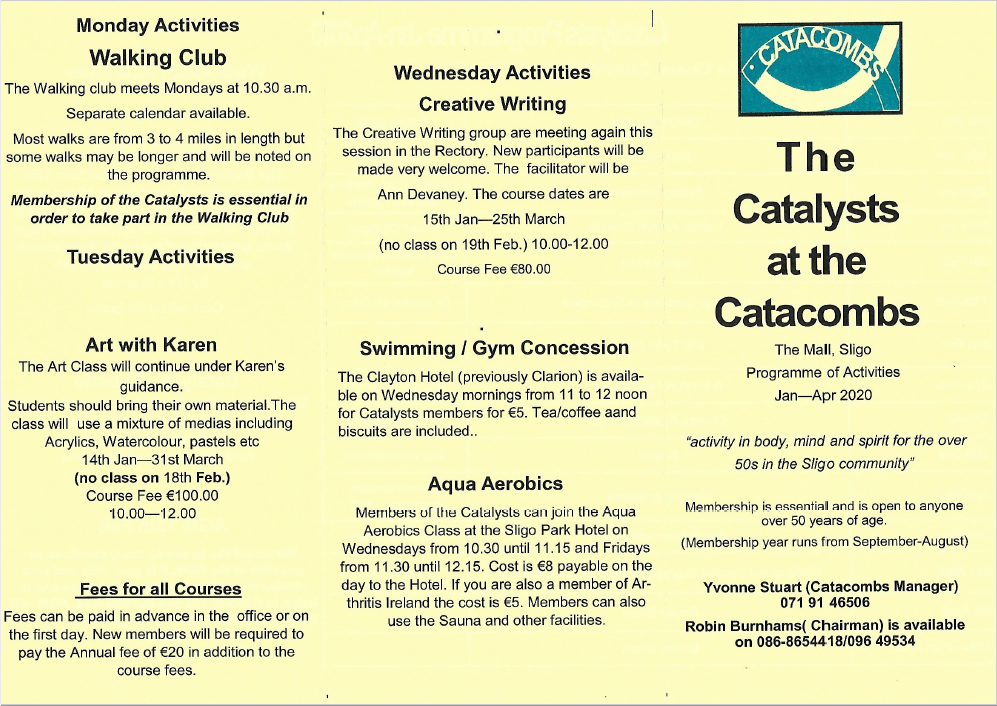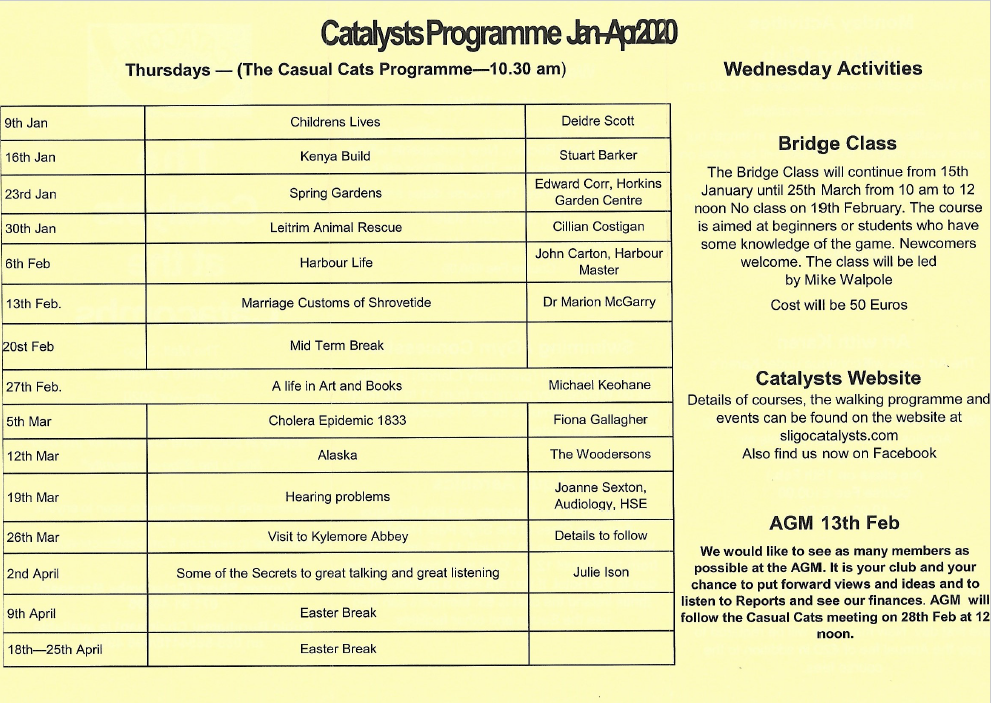 The October 2019 to January 2020 Wlks Programme is now available! It is also live on our Facebook Page and you can always collect paper copies in The Catacombs if you're passing by Calry Church. Keep your fingers crossed for kind winter weather!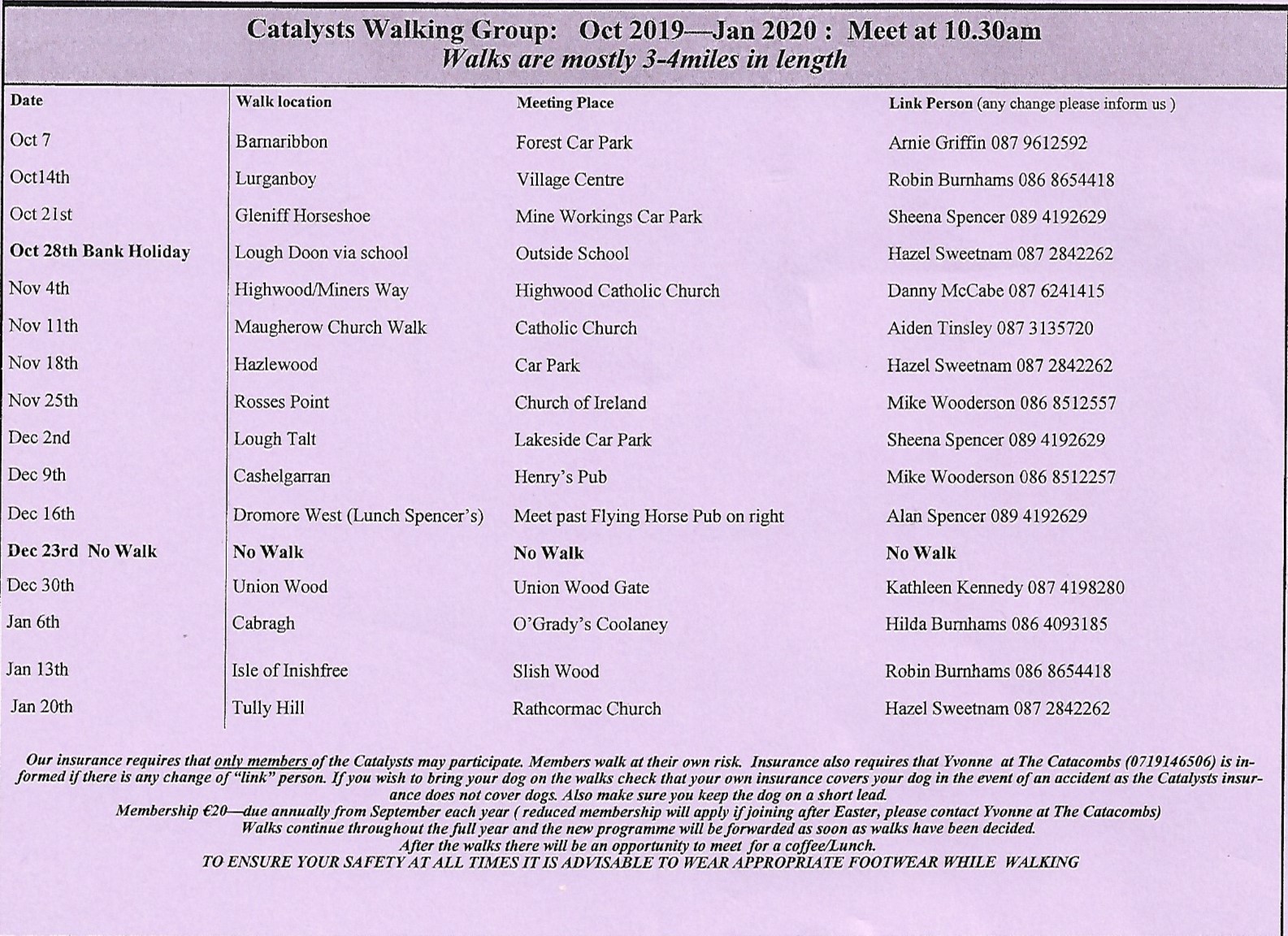 Welcome to the Casual Cats September to December 2019 Thursday Programme. We look forward to meeting our friends old and new! Please remember our Annual Registration morning will be on Thursday 12th September from 10.30am until noon. This will aslo be our Hospice Coffee Morning, so please give as much as you can for this very worthy cause!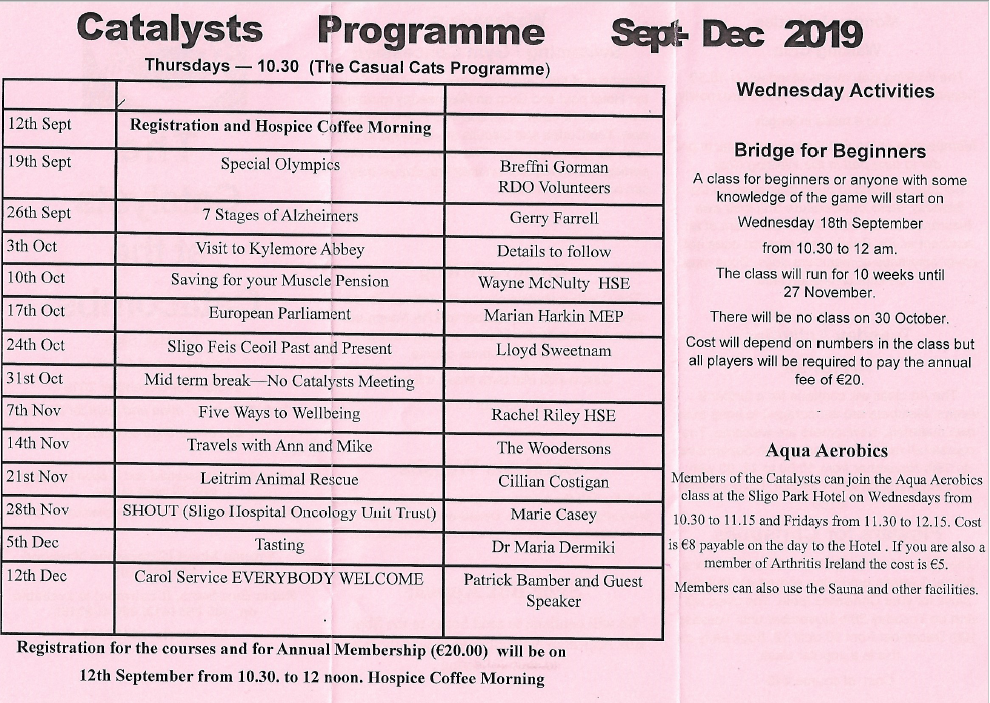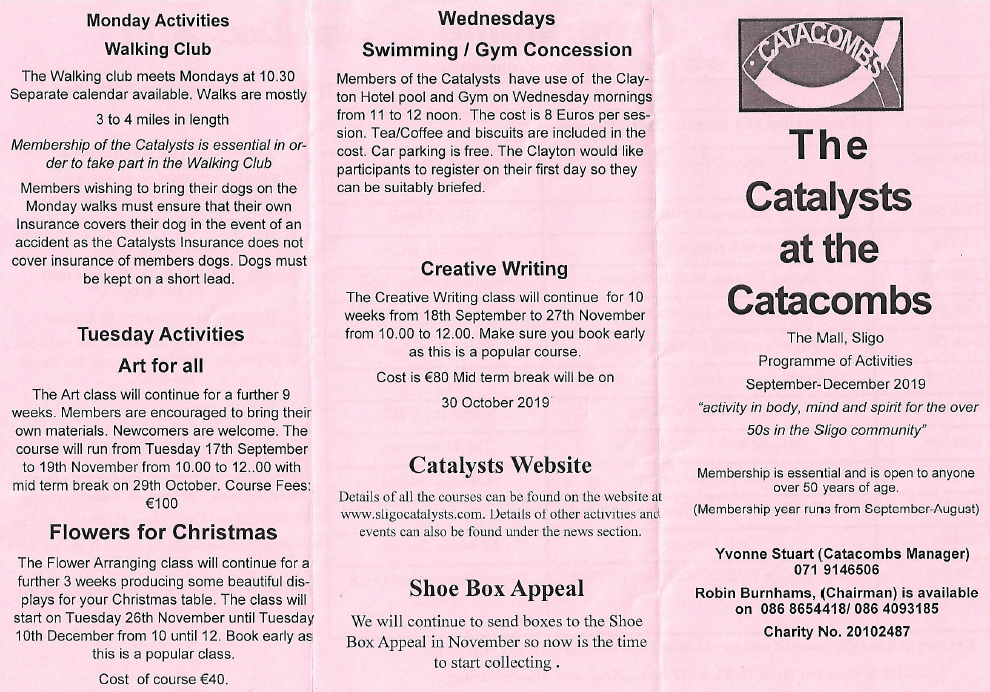 The June to September Walking Programme. Sorry this copy is a bit crumpled. It travelled through Portugal in my rucksack! As soon as I have a better copy I will upload it.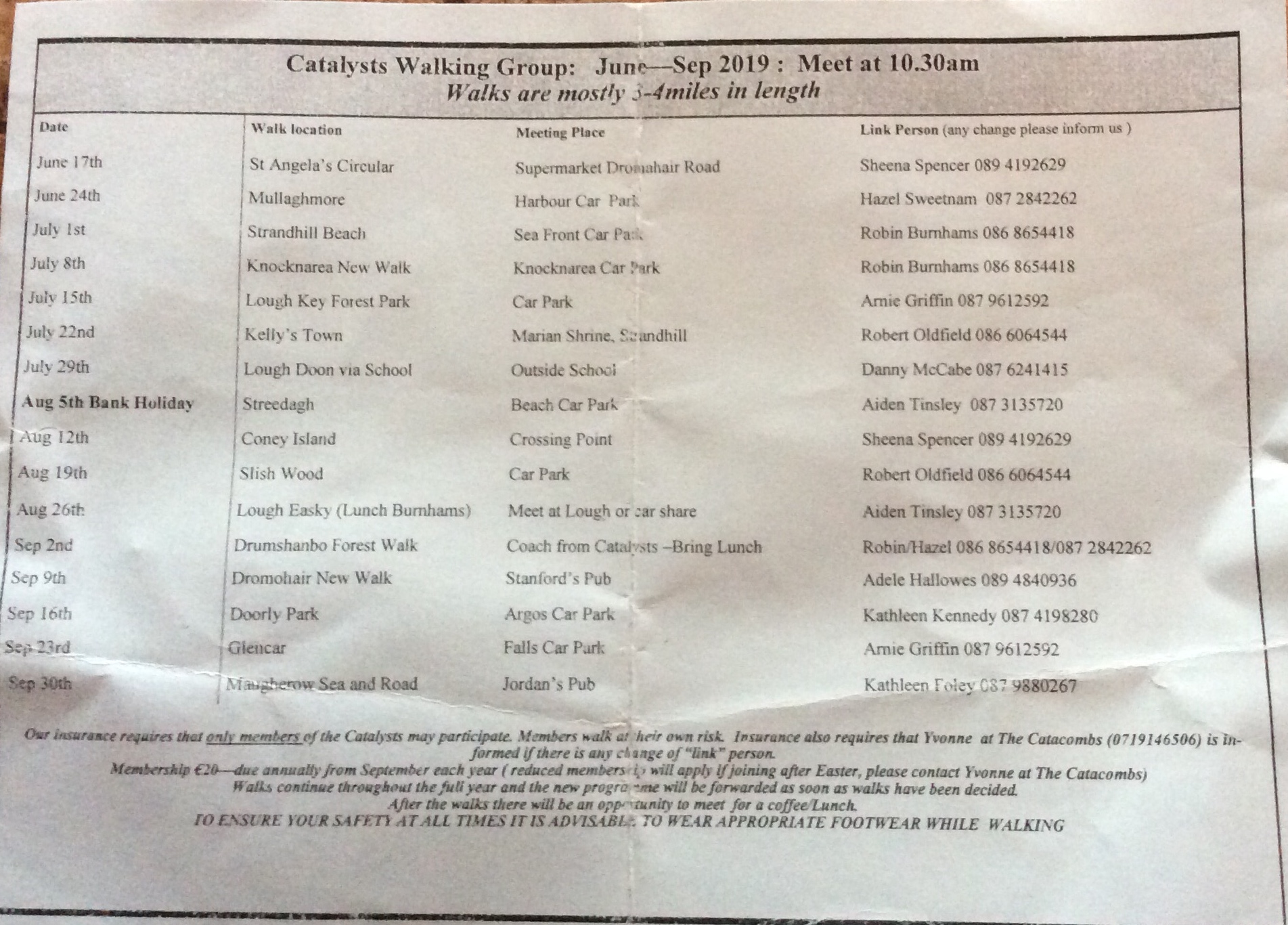 The Thursday Programme for May 2019 is now available. You can see it here below, on our Facebook Page. Or you could pick up a paper copy next time you're passing by Calry Church on The Mall. Looking forward to seeing you very soon.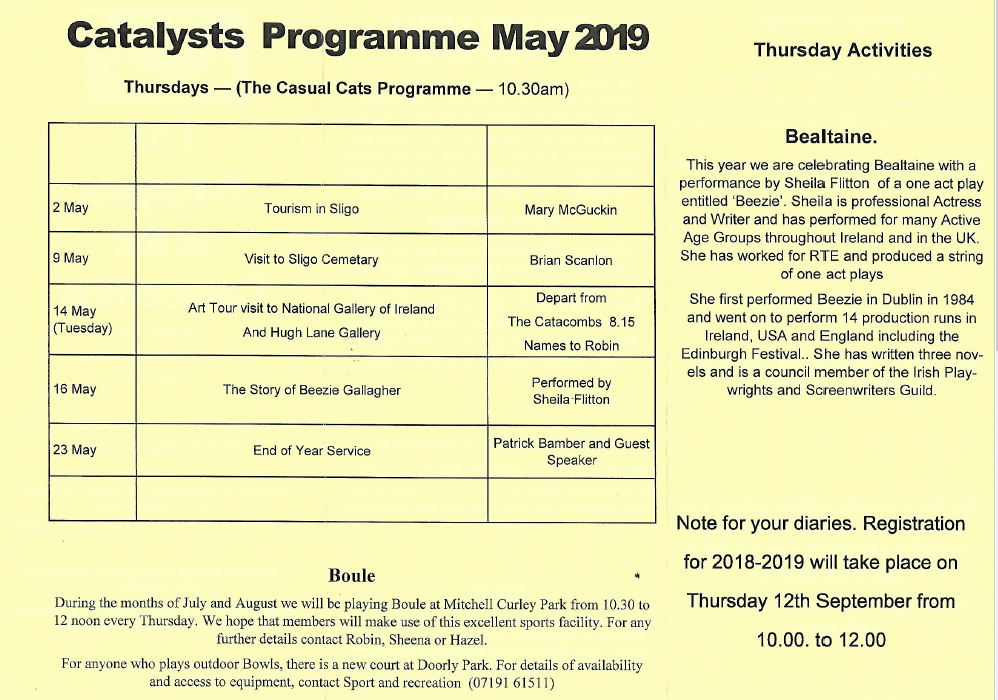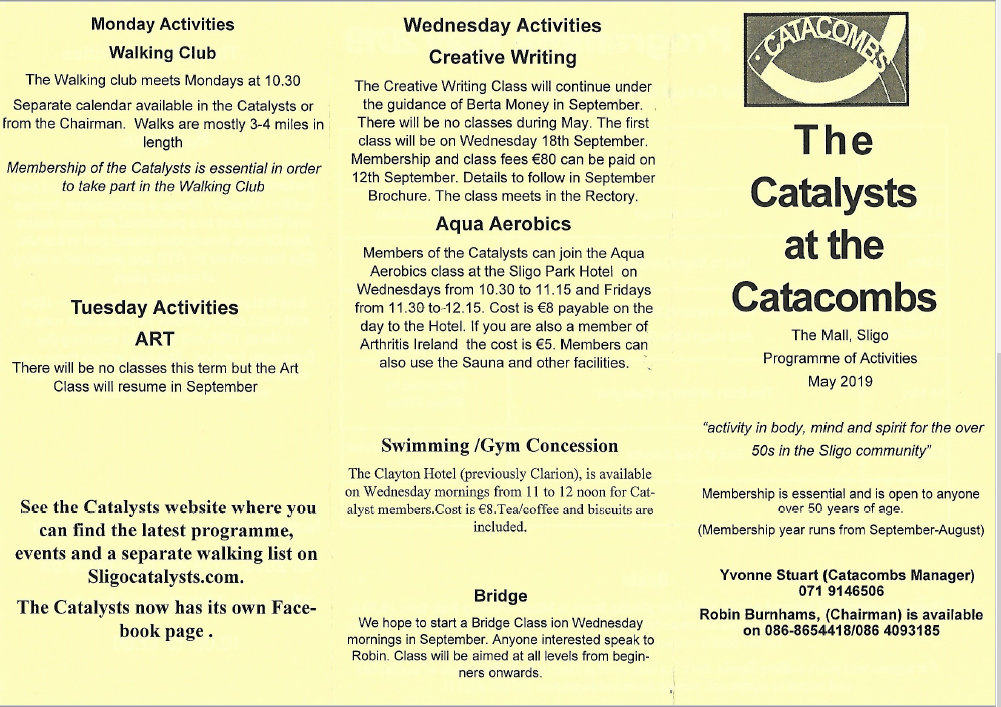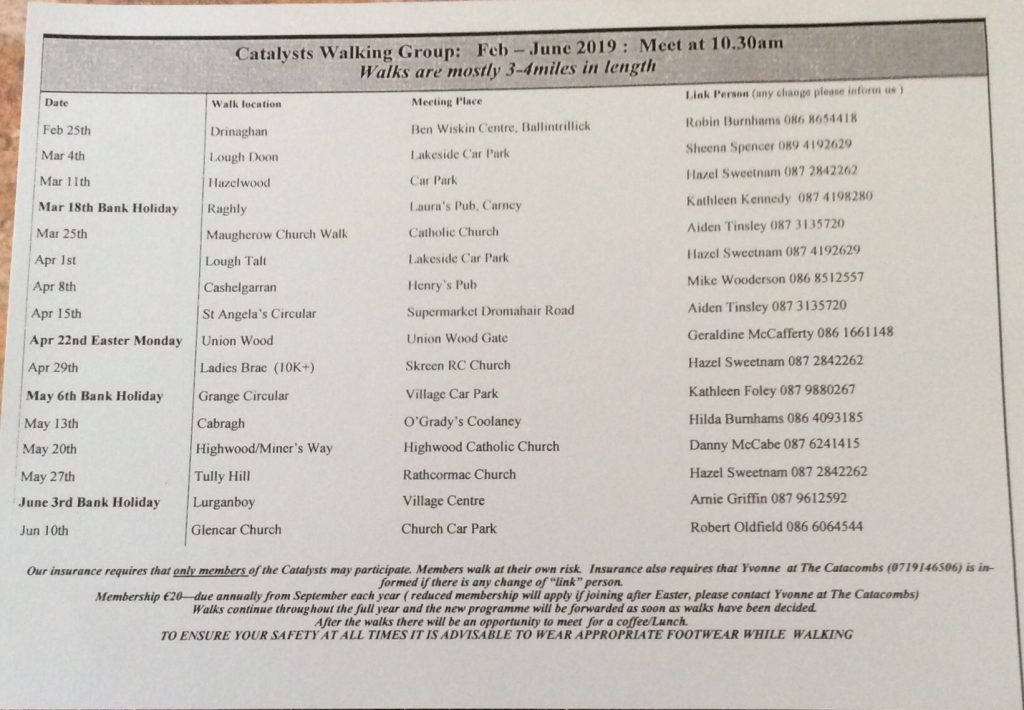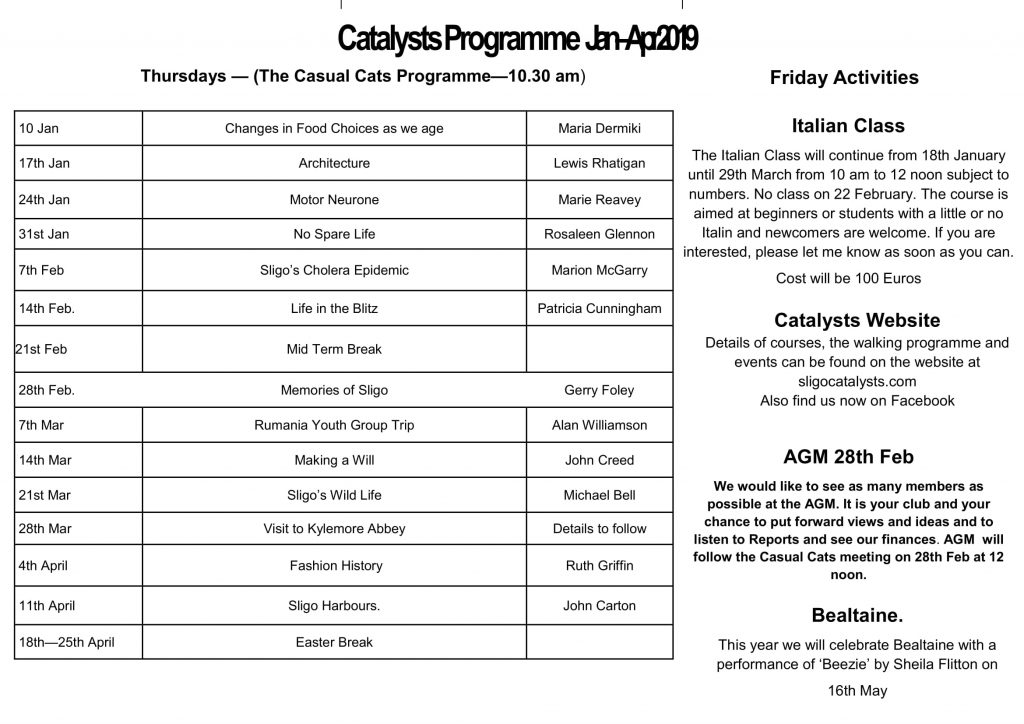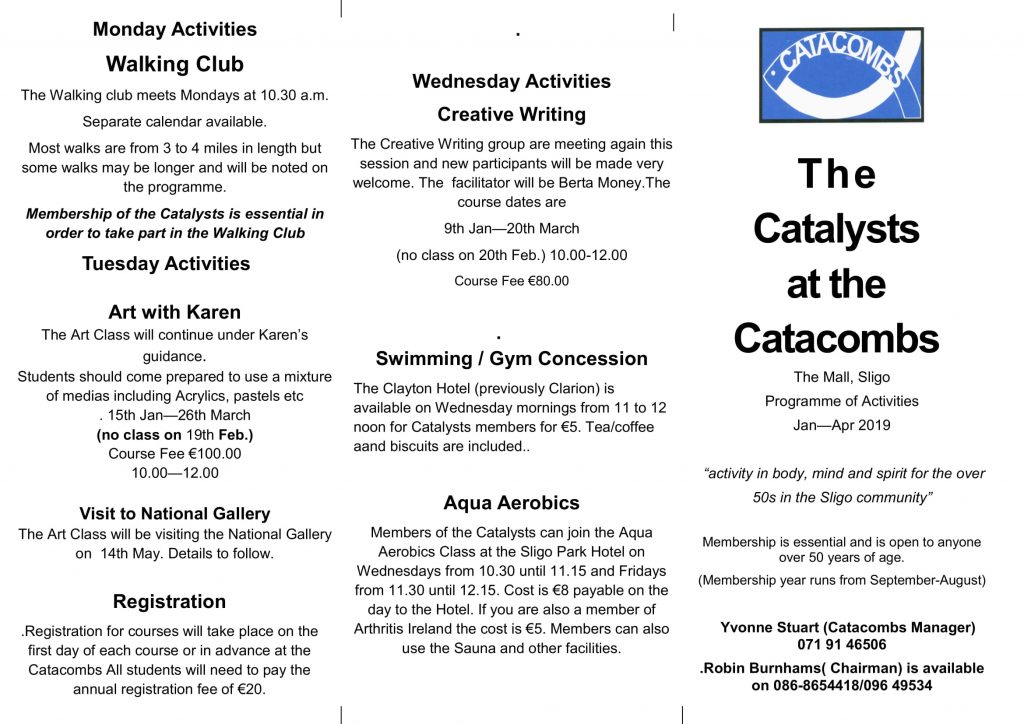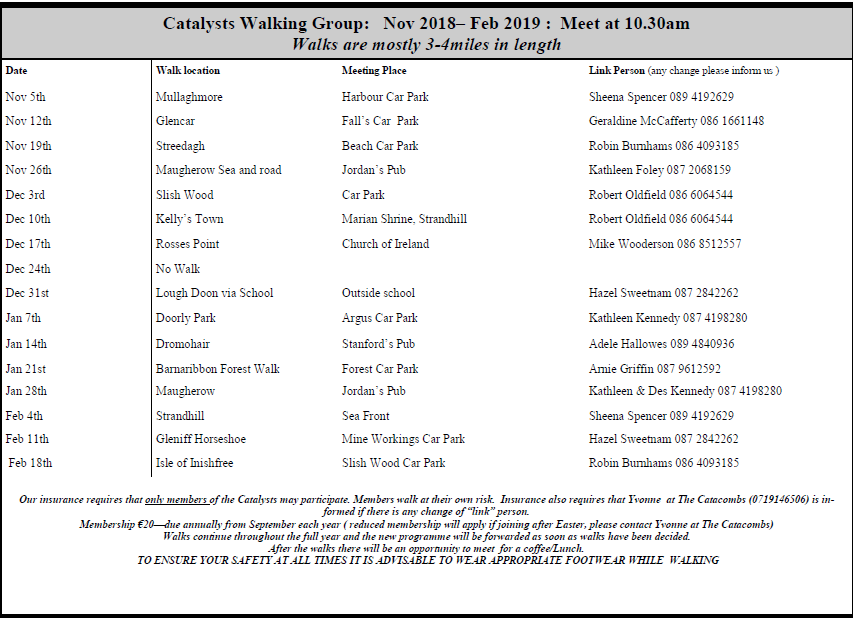 Please note that on Thursday November 15th, one of our members, Steve Taylor, will be telling us all about Liverpool Football Club!