Welcome to the Catalysts website.
For those of you who are new to us, we are a thriving group whose aim is to provide activity in body, mind and spirit for the over 50's in the Sligo community.
We are a Registered Charity and our Registered Charity Number (RCN) is 20102487.
We currently cannot run our classes in Art, talian / Irish, Bridge and Flower Arranging, due to the restrictions placed on us by the Covid-19 emergency.
On the more active side, we have a lively walking group and Boules group, but our swimming group is still suspended until further notice. Other activities and events will be added from time to time.
For many years, each Thursday we have invited speakers from various walks of life, to address our group on a wide range of topics. At present we are discussing holding these meetings in the body of Calry Church, rather than in our normal rooms in the Catacombs on the Mall. An update will be issued once the many issues are finalised. WATCH THIS SPACE!
A programme of activities is issued three times a year and a separate walking programme is available. Both are available here, our Facebook Page, WhatsApp group and at the Catacombs.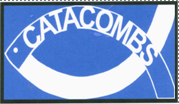 A copy of the current programme is available here. Any updates or changes to our programme will be added below together with other information of interest to our members.